Here we go again: Another english blogpost! Whereas last time I wrote about amazing breakfast spots in my hometown Vienna, this time the focus will be on a much bigger city: New York. Since I am vegan, I searched for restaurants that either are vegan or offer a big variety of vegan meals. It's not too hard to find such restaurants in a city that's so international, open minded and.. well.. big.
1. By Chloe
This is by far the best vegan Restaurant I have ever been to. I don't even know where to begin! The Burgers are fantastic (I always had the Guac Burger) and the Taco Bowl is delicious, especially the fake beef – yumm! On my last day in New York I tried the vegan Mac and Cheese with fake bacon on top. I was a bit skeptical at first, but the bacon blew my mind! Even my meat loving boyfriend confirmed that he couldn't event taste the difference between this one and real bacon. By chloe also serves breakfast, smoothies, take-aways and delicious cupcakes.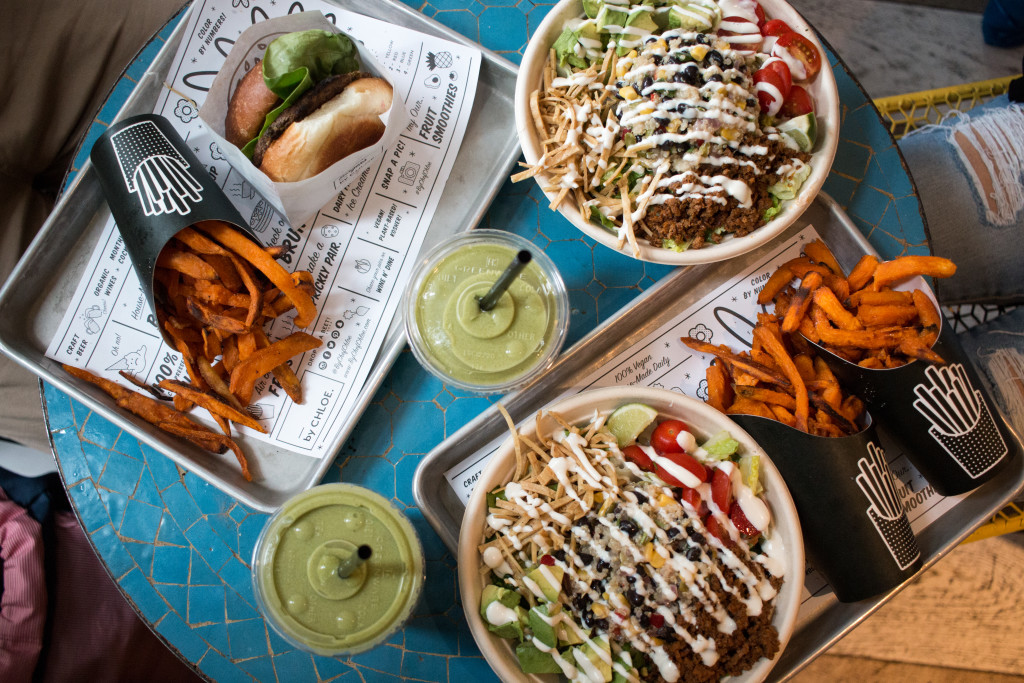 2. Le Pain Quotidien
If you didn't know: Le Pain Quotidien is a chain restaurant originally from France. I didn't expect to find vegan food in there, but (surprise surprise) they actually offer a variety of vegan meals! Their vegan options are easily found on the menu, so you don't even have to bother the waiters with your "is this vegan?" questions.
3. The Butchers Daughter
This restaurant is also one of the best restaurants I've been to. Their breakfast is amazing! I had the pancakes, the fruit salad and the avocado toast. I wish I could say that I had those meals all on different days, but… well.. I eat a lot, haha! The Butchers Daughter is not a completely vegan restaurant, they do serve eggs.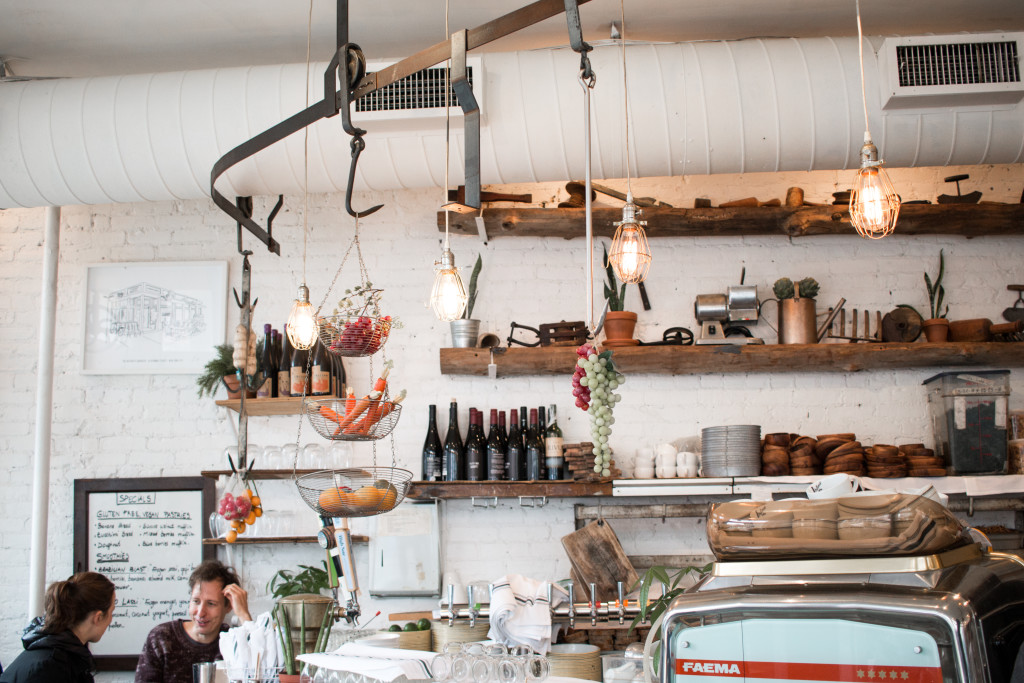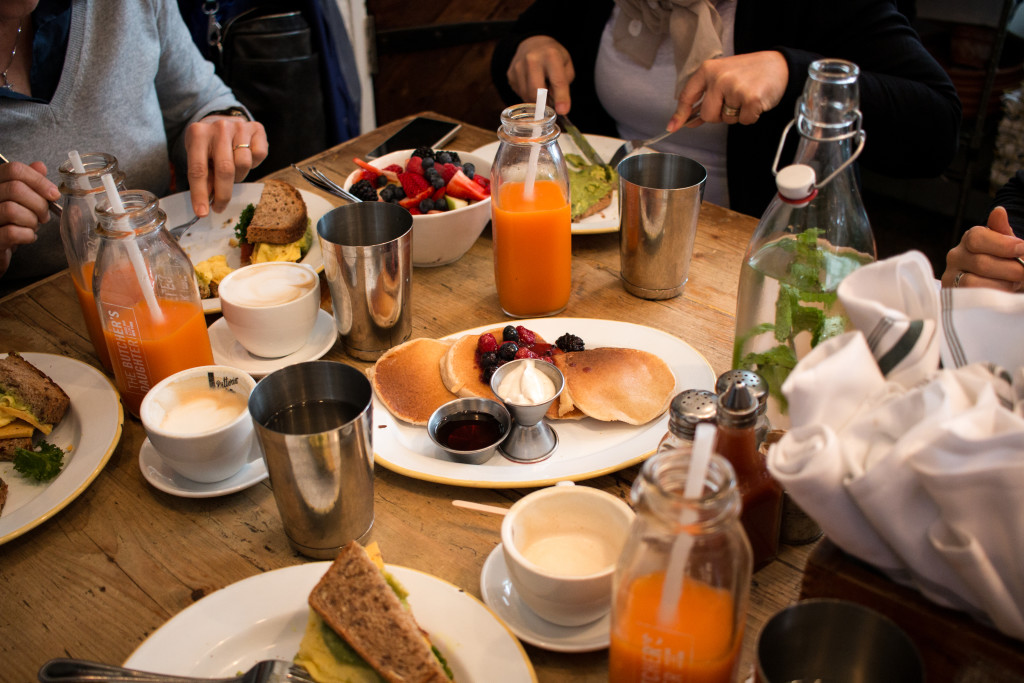 4. Dun-Well Doughnuts
Located in Brooklyn, Dun-Well Doughnuts is a fully vegan Doughnut restaurant. For my taste the doughnuts were a little bit too sugary, but my boyfriend loved them. Definitely worth a visit if you fancy having something sweet!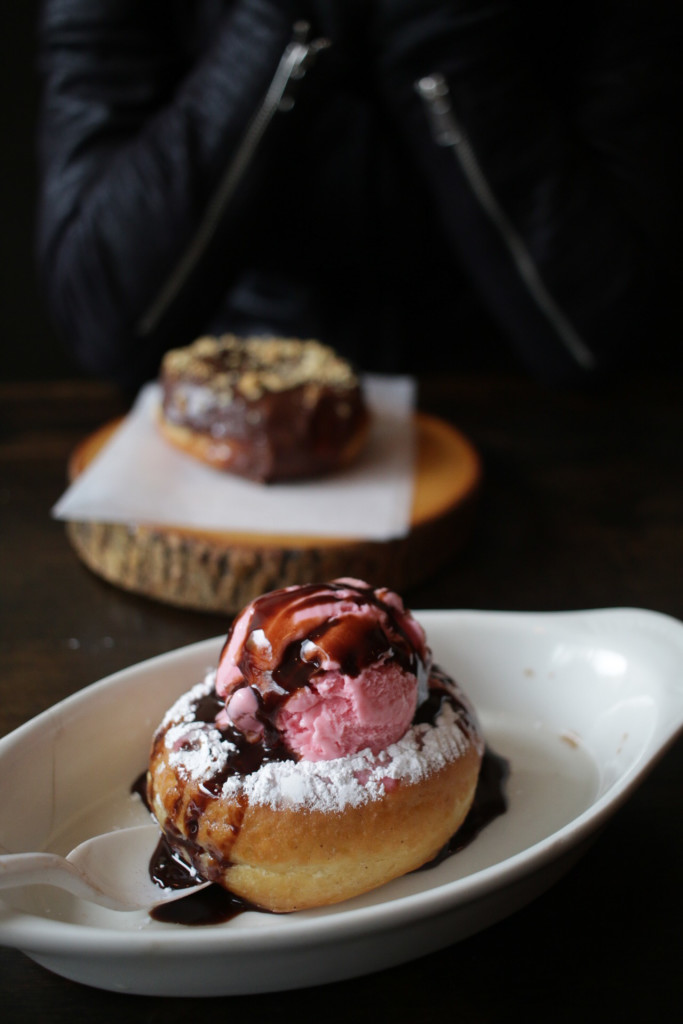 5. Room Service
This amazing Thai place is located near Time Square on a quite ugly street. But don't worry – the restaurant is amazing! Just ask them for vegan food and they will help you. I had amazing spring rolls and a very yummy curry.